We are all aware that even bugs serve a purpose in this world. The best example is Bee's which are crucial to pollination. It's when they try to take up residence in our home or workplace that they become a hazard.

A beneficial pest is one that helps control other pests or one that has a direct and positive impact on society and the balance of the local ecology. Patches Pest Plus LLC uses an IPM (Integrated Pest Management) approach to treating our customers properties. That means, we use targeted, pest-specific materials with limited use of broad spectrum applications.
Bee's, Praying Mantis and even spiders can be beneficial. We Keep this in mind while protecting your property from the invaders that you don't want.
For residential structures, Patches Pest Plus LLC offers Quarterly Exterior services. Our first visit will set the inside of your home up with very strategic crack and crevice applications that you will never see, touch or smell. Monitor stations will be placed in areas pests frequent. We also inspect your attic, crawlspace and outbuildings. Each quarter (three months), we will then treat the outside perimeter of your structure, preventing pests from getting back in. Should nature ever get past our outside defense, just call. We'll come back at no charge!
Our Commercial customers enjoy a customized plan that is flexible to meet their individual needs. Monthly, Simi-Monthly or Quarterly service schedules are available and we can accommodate any size facility from a small store front to industrial plants. We'll keep you compliant, pest free and focused on what is important to you. All with the personal attention your operation deserves.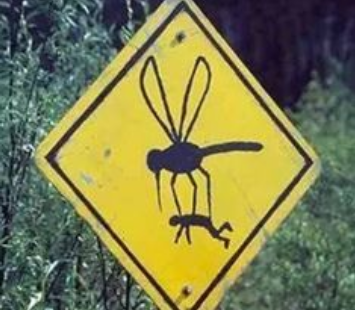 We're all aware of the growing list of health concerns Mosquitoes pose to residents of Mississippi. The city treatments can only do so much to help control these biting pests, Patches Pest Plus LLC has options to help knock the threat down even further.
Offered as a one time treatment for events commercial and private, on a monthly service agreement or in concert with your Patches Pest Control service you can take charge of your outdoor spaces once again.
Found where ever people go (Movie theaters, doctors offices, churches and hotels etc.) bedbugs are a social epidemic that spreads daily. They infest indiscriminantly, and without warning. All they need it to simply hitch hick with you home, and you got them. Many times, the infestation takes months to get noticeable and by then, they've spread to even more locations as you go.
Patches Pest Plus LLC takes these calls very seriously, acting fast to stem the spread. If you suspect you have them, call now!
Known to bit around the lips of people as they sleep, the Kissing Bug adds another alarming health concern beyond just the creepy notion that a bug crawls on you in your sleep!
Chagas Disease is a parasitic illness that can sometimes cause fatality.
Read more here:: Kissing Bug Disease